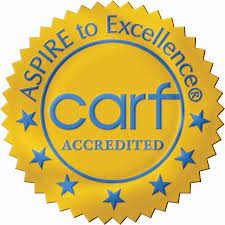 Manna Treatment would like to introduce our Intensive Outpatient Program (IOP) for recovering from trauma for women 18 and up. Traumatic experiences take more than just time to heal. Sometimes, additional group support and intentional skills training is needed to cope with flashbacks, triggers, or anxiety.
We know that recovery can drain you physically, emotionally, and sneak up without warning! We have created this program as an alternative to feeling fearful and hopeless. Our hope for you is to achieve the following goals:
Process your trauma with DBT, ACT, and CBT trained therapists
Learn ways to cope with uncomfortable emotions and self-destructive behaviors
Safely express thoughts and emotions in a compassionate environment
Practice interpersonal skills
Take care of yourself during this process.
The program is three mornings per week: Tuesday, Wednesday, and Friday from 9:00 am - 12:00 pm. It is preferred that you attend in person, however, when necessary, you may attend the meeting virtually.
We want this program to be helpful and educational for those who have unresolved trauma. Individual therapy, of course, is crucial in addressing a traumatic event, and sometimes more support is still needed. Our hope is that the care provided by trained therapists in this program will allow you to share your journey and process your healing with other people going through similar situations.
Congratulations for taking a hard and necessary step! Please call our office at (770) 495-9775.