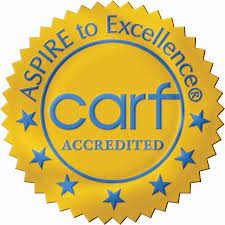 When someone is in need of a more intensive, structured outpatient treatment setting, they may find benefit from engaging in an Intensive Outpatient Program (IOP). This treatment option allows individuals to receive weekly group therapy (12 hours), individual therapy (1x), dietary therapy(1x), and psychiatric therapy (1x month).
Manna follows the eating disorder protocol set forth by the American Psychiatric Association.
Medical monitoring is not required -------------------------->
Stable & may require medical monitoring
Severe medical issues requiring attention
Not typically suicidal; has coping skills to cope with pain --------------------------->
Intent, plan, or post-attempt
Needs structure to gain weight
Needs supervision at all meals or may act out
Requires supervision; can't control acting out
Focus on managing triggers
Gaining insight, connecting thoughts with behavior
Some acting out, but better controlled
Struggling with change; rely on external help
Difficulty controlling; may act out in hospital
This program provides a structured environment for all individuals 13 and up as well as all genders. This level of care involves attending 12 hours of groups per week, dietary sessions (1x week), psychiatric review (1x month), and individual therapy (1x week).
Children - Please call to have your child (8-12) evaluated for this level of care. We are highly client focused and will provide some group support when needed for this age group.
Manna instituted the Family IOP (typically for families of clients with eating disorders, but trauma recovery client families would benefit from this program on Monday and Weds nights) in Summer 2021 in order to help manage the health care crisis. These groups are designed to help support parents, spouses, children, and others of clients who struggle with eating disorders.
Our preliminary research on this program has shown that the clients in PHP and IOP have drastically reduced their time in both PHP and IOP. The typical length of stay prior to this program was 4 months; the typical length of stay with families in this program dropped by one month to 3 months.
Please contact the front desk at (770) 495-9775 to set up an appointment for any of these programs. You can also set up your intake appointment by clicking on the button below.