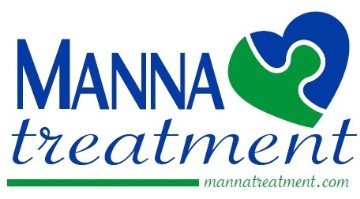 Pleased to Meet YOU!
To schedule an appointment, please follow this LINK to our HIPAA-compliant registration portal.  This will take you approximately 20 minutes to complete.  You will need a copy of your insurance card and provide us with some basic information.  Once submitted, we will contact you to complete your registration and schedule an appointment for you.
If you have questions regarding our services, please contact our office at (770) 495-9775, x1.
Our business office is open Monday-Thursday from 9:00 AM to 6:00 PM
Friday from 9:00 AM to 3:00PM.
If you call during regular business hours and we do not answer, please leave a message at (770) 495-9775 x1, as we may be assisting other clients at that time.  We will return your call as soon as possible.
Provider Referral Form
If you would like to refer someone to our practice or any of our programs, please complete this 5-minute referral form. Our Survey Monkey platform is HIPAA-compliant and is a quick way to send Manna a client!
Client Payment Portal
Manna strives to make the financial part of therapy easy. If you have a bill, please either send a check to our office or you can pay it here. We strive to make mental health treatment and recovery affordable and appreciate your believing in the value of the therapy that you are receiving. Please note which therapist or program that you are paying towards:
Office Environment
Manna's move has allowed us to be super creative in designing our environment.  We have gotten rave reviews from our open house and clientele.  What do you think?
Frequently Asked Questions
Where is your office located?
We are located in Gwinnett County, Northeast of Atlanta, outside of the perimeter
From Atlanta: take 85 N to Pleasant Hill Road. Turn right off the highway onto Pleasant Hill.  Your next left will be on Breckinridge Blvd.  About a mile on the left is 3305.  We are in Suite 112
Do you accept insurance?
Amerigroup, BCBS, Beacon Health, Cigna, Humana, United Health Care, United Behavioral Health

YES! As a Facility, all therapists that work for Manna can take the  following private insurances:
We are also able to request single-case agreements with state-based insurances:

Medicaid, Medicare, PSHP, Magellan, Caresource

As a non-profit, Manna strives to make counseling more accessible and affordable. Our therapists offer a reduced fee for individuals with financial difficulties based on need, in case you do not have insurance.
Additionally, our interns are willing to accept a reduced fee for providing their services. They are all supervised by Dr. Genie Burnett.
Do you only treat Eating Disorders?
No. Eating Disorders are our specialty, however, we see clients with a wide range of concerns: Depression, Anxiety, Trauma/PTSD, Family-of-origin issues, Relationship issues, Self-injury, Life transitions, Career, and Grief
We are working on implementing an IOP for Trauma-Based disorders. This program will start at 3 days per week and will expand as it grows.
If your issue is not listed, please contact us to determine if we can help support you (or your loved one) during these struggles.
Feedback?
We are ALWAYS trying to improve!  If you would like to provide feedback for us, please complete our Client Feedback survey
Have a Question?
If you have questions or would like more information, please complete the form below. Someone will reach out to you as soon as possible.