June 11, 2022 - 7:30pm to 8:45pm EST
Join us online - FREE! Watch the singing contestants, vote for your favorite singer, join the silent & live auctions, and join in on raising scholarships for those in need!
#supporteatingdisordertreatment #supporttraumarecovery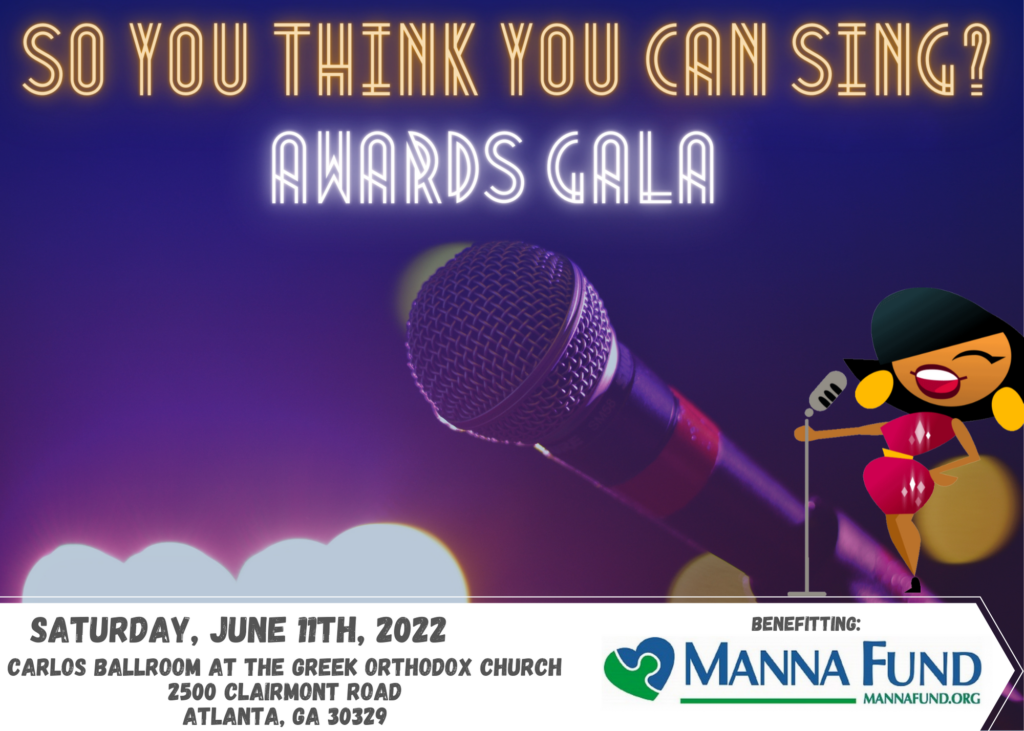 Join Manna Fund in our 2nd annual broadcast fundraising event featuring 6 Vocalists as they all sing out their favorite Karaoke songs!
This vocal showcase will be filled with showstopper after showstopper as our contestants battle it out to see who is the best Karaoke performer!
This exciting evening will be filled with a singing competition, dinner, drinks, a live band, auction, raffle items and more!
Questions About the Event? Email Us: marketing@mannatreatment.com
Putting the fun back in FUNdraising; "So You Think You Can Sing" promises to be the perfect light-hearted fundraiser that you have been missing in your social calendar!
All proceeds benefit the Manna Scholarship Fund, Inc.
WHEN: Saturday, June 11th, 2022
TIME: 6-10 PM
WHERE: The Carlos Ballroom at the Greek Orthodox Church - 2500 Clairmont Rd, Atlanta, GA 30329
MUSICAL GUEST - BEDHEAD WILL BE PERFORMING LIVE
Casa de Sofia - Luxury Home in Mexico
7-Night Stay for up to 8 guests in a private luxury 5,000 sq. foot home in a gated community in Manzanillio, Mexico. Home includes your own private staff consisting of: House Manager, Personal Chef, and Cleaning Staff, Private beach + Pool. 30-minute drive from the airport.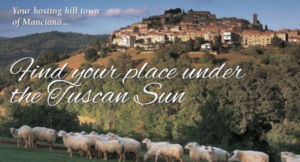 A Week Under The Tuscan Sun
7-Night Stay for 2-4 People at Your Choice of 6 Villa Properties in Manciano, Italy.
In Manciano, you will enjoy the charming shops and traditions. Enjoy local sites and restaurants and only an hour and a half away from the Rome airport.
Villa Esquina - Split level Villa with Ocean & Views
7 days in Cabo, Mexico. Villa Sleeps 17.
Villa Esquina is split level villa located on the 1st green of the Nicklaus golf course in Cabo del Sol.  The villa has 5 bedrooms ideal for a family retreat. Here you will find a built in gas BBQ, small fridge, pool & Jacuzzi all with golf & ocean views. Option to purchase a day on the yacht.
"So You Think You Can Sing?" 2022 Gala Sponsorships
1 table at dinner (10 seats)
VIP ticket for guests
Recognition as LOVE sponsor on event invitation, at the event and in all
media releases
Full page ad in event program (in color)
Mention of sponsorship by emcee at event
Option of small exhibit table at event
Placement of corporate materials in gift bags
6 tickets to dinner
VIP ticket for guests
Recognition as HOPE sponsor on event invitation, at the event, in all
media releases, and on website
1/2 page ad in event program
Highlighted in all post-event publicity
Option of small exhibit table at event
Placement of corporate materials in gift bags
SAFETY SPONSOR - $1,000.00
4 tickets to dinner
Recognition as SAFETY sponsor at the event and in all media releases
1/4 page ad in event program
Placement of corporate materials in gift bags
2 tickets to event
Recognition as REST sponsor in event program and on website
Placement of corporate materials in gift bags