Genie Burnett, Psy.D, CEDS-S; CEO and Clinical Director
Dr. Burnett has been a licensed clinical psychologist since 1999. She is the founder of Manna Treatment & Counseling, PC and Manna Scholarship Fund, Inc, both of which began in January 2006. She obtained her Doctorate Degree in Psychology from Argosy University in Atlanta. Since graduation, Dr. Burnett has specialized in the treatment of children, adolescents, and adults suffering from eating disorders. Dr. Burnett has provided individual, family, and group therapy at two previous private practice settings, the Christian Psychological Center in Memphis, Tennessee and at AlphaCare Therapy Resources in Atlanta. She has provided services at every level of care (inpatient, intensive outpatient, residential, mental health center).
Utilizing a multifaceted approach in her treatment style, Dr. Burnett focuses on uncovering and healing emotional pain and/or trauma that typically underlies eating disorders or other psychological problems. She believes that treatment from eating disorders involves a multi-faceted approach, including processing the dynamics of family interactions, individual therapy, and group interaction. Individual therapy with Dr. Burnett involves a combination of cognitive-behavioral, psychodynamic, and EMDR (Eye Movement Desensitization and Reprocessing) approaches. EMDR is a specialized treatment approach specifically designed to help individuals process traumatic episodes from their past. Dr. Burnett also specializes in the treatment of other acting-out behaviors that often begin in adolescence, including self-mutilation, sexual acting out, and other addictive behaviors.
In 2014, Dr. Burnett obtained her CEDS, the national Certified Eating Disorders Specialist designation. In 2016, she obtained the credentialing to be a supervisor for those undergoing training for their CEDS designation.
Dr. Crystal "Lou" Wood, DNP, APRN, PMHNP-BC, Director of Eating Disorder PHP
Dr. Lou received both her Doctor of Nursing & Master's Degree from the Medical University of South Carolina. As a board certified Psychiatric Mental Health Nurse Practitioner from the American Nurse's Credentialing Center (ANCC), Dr. Wood holds excellence and integrity in the highest esteem and approaches patient care from a collaborative, empathetic, and professional approach for each individual. Crystal completed her doctoral research in the prevention of medication errors to improve patient outcomes. Dr. Lou works with each client to create opportunities to equip and empower the client by providing psychotherapy, medication management, appropriate diagnosis, and evidence-based interventions as they navigate through their health journey. Lou has had the privilege of working with a variety of experiences including inpatient geriatric psychiatric, critical care, and medical surgical. Lou enjoys singing, creating artwork, and is a life-long learner. Her peers have remarked that she is considerate, compassionate, and gentle in the way that she approaches all that she encounters through a lens of love believing that we are here to guide and help one another on our health journey which sometimes requires a degree of accountability, honesty, reflection, and most importantly a constant reminder of hope.
Kelsey Sander, LCSW, Director of Family IOP
Kelsey received her Masters of Social Work degree from Virginia Commonwealth University and her Bachelors of Arts degree in Psychology from Furman University. During college, Kelsey completed a thesis project about the impact of media on body image and took her senior seminar on eating disorders. Throughout her studies, Kelsey completed internships in a psychiatric hospital, mental health resource center, and youth residential treatment center. Kelsey also worked throughout graduate school as an in-home counselor, preventing out of home placement for many youth. After graduation, Kelsey worked at Peachford Hospital, honing her clinical skills and assisting adults, adolescents, and children manage crises and learn coping skills to live safer, healthier lives.
Kelsey is excited for new opportunities to help clients grow at Manna Treatment. Kelsey uses a person-centered, strength-based perspective and utilizes tools from both CBT and DBT therapies. Kelsey is passionate about working with children, adolescents, and young adults struggling with eating disorders, trauma, depression, anxiety, mood disorders, and interpersonal and family issues. Kelsey believes in the power of the therapeutic relationship to create lasting change. In her free time, you will find Kelsey spending time outside playing with her dog, hiking, or sipping a glass of wine with her friends or family.
Victoria "Tori" Payton, MS, LD, RD, Director of Eating Disorders IOP
Tori joined Manna in May 2021. She comes to Manna with a wealth of dietary experience. Tori graduated from Georgia State University with both a Bachelor of Science in Nutrition degree and a Master of Science in Nutrition and Dietetics degree with a concentration in pediatric/adolescent nutrition. She is passionate about nutrition in relation to mental health and has experience specifically in nutrition for eating disorders. She loves helping clients learn to nourish their bodies and improve their relationship with food through nutrition counseling and education in 1-on-1 sessions and in group settings. Tori serves as a preceptor for other nutrition graduate students who are interested in learning more about dietetics and eating disorders/trauma. 
Courtney Chaney, LPC, Director of Trauma Recovery IOP
Courtney received her Masters of Science in clinical mental health counseling from Mercer University and her bachelor in science in psychology and minor in child and family development from Georgia Southern University. Courtney is a National Certified Counselor and a Licensed Professional Counselor in the state of Georgia. Her services include individual therapy for women and Christian counseling. She specializes in eating disorders, body image issues, trauma, and self-esteem and self-worth issues. She has a passion for helping individuals find their true authentic selves and gain freedom, purpose and empowerment through the process of therapy. Courtney believes in the process of therapy and the transformation therapy can have on people's lives. Together, we will explore all of you, bring your authentic self to light, and create a positive relationship with yourself. The therapeutic relationship is one of the most important parts of the therapy process, and I strive to be an empathetic therapist who will build a strong, healthy relationship with you.I will walk with you through your journey, and provide you with a safe, comfortable environment to be exactly who you are. You want something more- something better- something satisfying. I'm glad you are here. It means you're ready to take the first step into creating the life you've always imagined.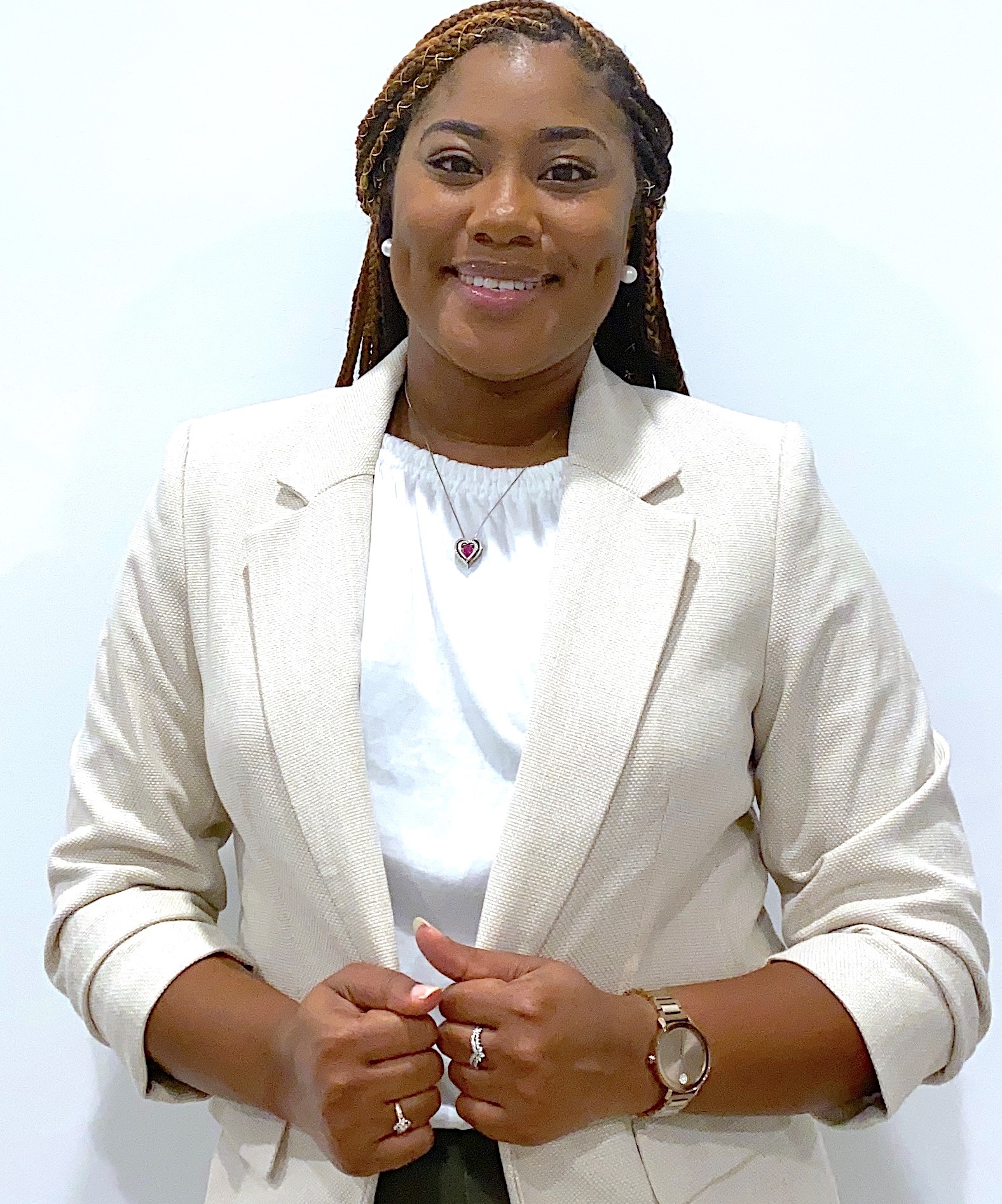 Ta'Neja Rodgers, MSW, Director of Adolescent IOP
Ta'Neja received both her Bachelor's of Science in Family and Child Sciences in 2013 and Master of Social Work from Florida State University in 2019. During her studies, Ta'Neja worked at The Learning Pavilion (an inclusive preschool for kids with special needs) as a VPK instructor. As a part of her practicum, she completed her first internship at Tallahassee Pediatric Behavioral Health Navigator assisting in connecting families to resources. Ta'Neja  also interned at Mara's Lighthouse in Jacksonville Florida providing mental health counseling to children and adolescents.  Ta'Neja has worked in this field for 4 years serving clients ranging from age 3 to age 55+. Ta'Neja has been working with toddlers since 2013 and is passionate about early intervention. She believes that early intervention can significantly impact a child in adulthood, and addressing/processing childhood trauma can change your life. Ta'Neja specializes in working with children, adults, and couples that have anger management needs, ADHD, unresolved trauma, depression, anxiety, sexual abuse, family conflict, ODD, as well as other related mental illnesses. Ta'Neja  primarily uses Child-Centered Play based Therapy, and Cognitive Behavioral Therapy (CBT) , Motivational interviewing, person centered, and solution focused therapy. Ta'Neja goal is to provide a safe space for all to verbalize and process thoughts and emotions while gaining effective coping tools to obtain a better quality of life.
Vanessa Chambers, MS, NCC, APC
Vanessa received her Masters of Science degree in Clinical Mental Health Counseling from Mercer University. During her studies, Vanessa became an advocate for athletes struggling with mental health as mental wellness is for everyone. She has experience working with athletes, treating eating disorders, depression, anxiety, self-esteem, relationship issues, and spirituality. Vanessa uses a person centered and strength- based approach to empower adolescents and young adults in both performance and their lives. In her free time, she enjoys spending time with her family and friends, working out, and traveling.
Jania Bailey-Boyd, MS, Employee Liaison & Intensively Trained DBT Therapist
Jania is intensively trained in Dialectical Behavioral Therapy (DBT). She has decades of experience in taking care of people. She has worked with adolescents in recreational therapy, adults in a therapeutic nursing environment, and the geriatric population and their families in adult care. Gifted with her validating and encouraging manner, Jania is able to teach and help some of the most distressed of patients. Most weekends, you will find Jania out on the ball field cheering on her son's soccer team.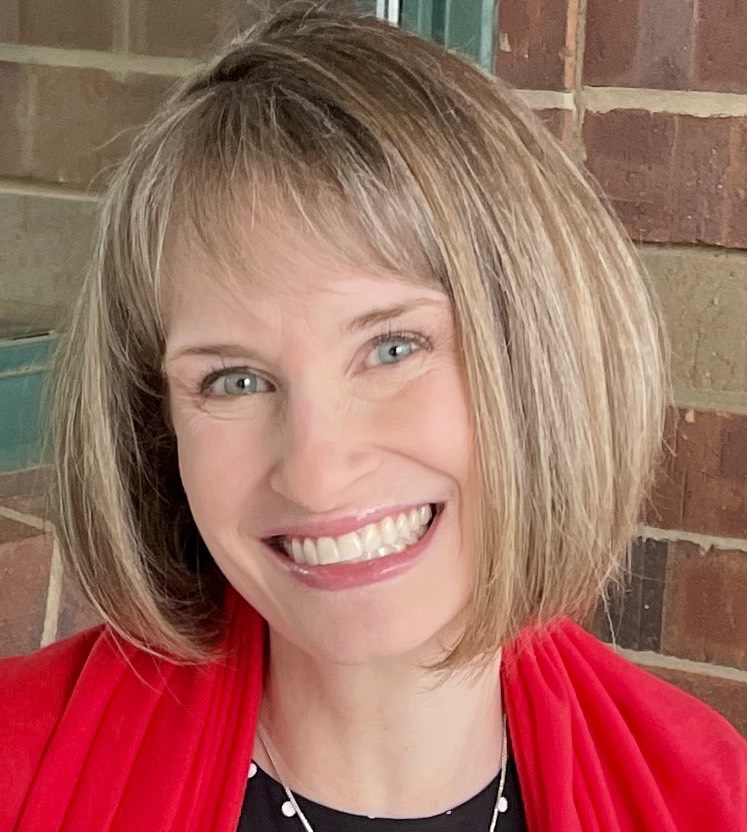 Christie Payne, MA, LPC, RD
Christie is both a Professional Counselor and a Registered Dietitian. She received a Bachelor of Science degree in Nutrition and Food Science from Auburn University and a Master of Arts degree from Argosy University. Christie has many years of experience working at all levels of care, including inpatient, residential, partial hospitalization, intensive outpatient, and outpatient settings. She specializes in helping children, adolescents, and young adults struggling with anxiety, depression, body image, self-worth, and eating disorders. It is a joy for Christie to be able to walk alongside clients in their healing journey!
Sierra Marcus, MA, Therapist and Program Insurance Liaison
Sierra graduated from Keene State College in New Hampshire in 2017 with a Bachelor of Science Degree in Health Science with a concentration in substance use counseling. She went on to receive her Master of Art's degree in Clinical Mental Health Counseling in April of 2020. Sierra has worked with a wide range of clients including incarcerated individuals to now working with clients with various types of mental illnesses including anxiety, depression, eating disorders and addiction. Sierra takes on a person-centered approach and aims to work alongside clients by providing the necessary tools, resources and means of support.
Sarah Durrance, MS, NCC, Therapist
Sarah received her Master of Arts in Clinical Mental Health Counseling from Richmont Graduate University and her B.S. from the University of Georgia in Human Development and Family Sciences. Throughout her education and life experiences, Sarah has uncovered her passion to enter into other people's lives and walk with them toward healing, growth, and transformation. Sarah is passionate about working with children, adolescents, and adults struggling with anxiety, depression, attachment issues, and self-esteem issues.
In her work as a therapist, Sarah seeks to meet individuals with compassion, empathy, and authenticity. Sarah works primarily out of a cognitive-behavioral framework by looking at the intricate relationship between one's thoughts, emotions, and behaviors. She also incorporates aspects of person-centered therapy and narrative therapy in her work with clients. Sarah personally believes that individuals experience immense growth as they identify their own strengths while exploring their own life stories. Within the therapeutic relationship, her desire is to promote and build a safe context for the client to embrace wholeness and healing. In Sarah's work with clients, she makes it a priority to view the client as an individual with immeasurable worth and value, and not someone who is solely a product of his or her problem, past, or disorder.
In a world that consistently promotes doing better and trying harder, Sarah ultimately aims to create an environment where you can let your defenses down, receive support, and pursue healing knowing you are not on this journey alone. Sarah understands that embarking on the journey of counseling is no small task, thus she would feel honored to join you in your pursuit of growth.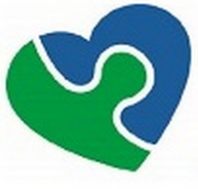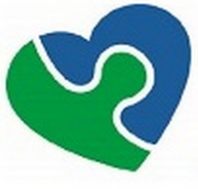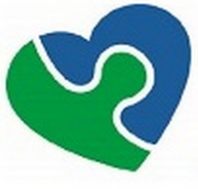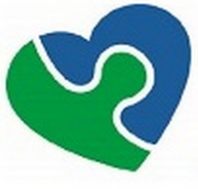 Madalynn Young, Therapist
Barbara Luttrell, MSN, APRN, CNSPMH, BC, PRN
Mrs. Luttrell is an Advanced Practice Registered Nurse and Clinical Nurse Specialist in Psychiatry and Mental Health. She is Board Certified by the American Nurses Credentialing Association. After many years of employment as a registered nurse, she earned a Masters Degree in Nursing from Georgia State University in 2004. She held the position of President of the American Psychiatric Nursing Association in 2006 and currently is a member of the Metro Atlanta Advanced Practice Nursing Group.  Mrs. Luttrell brings eight years of practice experience in the treatment of mood disorders and research.  At the Atlanta VA she was involved in treatment with patients experiencing a diagnosis of PTSD.  She is trained in therapeutic approaches such as:  Dialectical Behavioral Therapy (DBT), Acceptance Commitment Therapy (ACT), Cognitive Behavioral therapy (CBT), and Spiritual counseling. Her treatment philosophy is holistic. The conceptual framework being that a person is body, soul, and Spirit. (Physical, Mental/Emotional, and Spirit). She provides psychiatric evaluations with medication management, individual therapy, group therapy, public speaking, and case management consultation services.
Olivia Chapes, Mercer University
Tajana Freeman, William and Mary University
Ty Perry, Pepperdine University
Katherine Lee, Richmont University
Katrina Keebler, Richmont University
Renee Alston, Mercer University
Zemirah Griffin, Mercer University
Araya Jackson, Practice Manager
Araya Jackson earned her Master of Public Administration with a concentration in Nonprofit Management from Georgia State University in 2017. She also holds a Master of Business Administration. After graduating, Araya gained valuable experience interning with various nonprofit organizations and working in her family's business. Araya has a passion for helping nonprofits and small businesses to achieve growth and increase the positive impact on their communities.
Walker Bachman, Billing Director
Walker grew up with a brother and sister in upstate New York. In 1981, his family moved to Georgia, where he has lived ever since. He has worked in a number of different fields, and owned his own business for a number of years. In 2004 he became a Certified Professional Coder and entered the medical billing field. Since then he worked for a number of different practices and specialties before finally landing at Manna. He currently lives in Alpharetta with his fiance.
Cassandra Parks, Insurance Liaison
Cass has worked in the medical field since she graduated from Augusta State University. She knows her purpose in this life is helping others, which she enjoys doing. In her spare time, she loves spending time with her family, her boyfriend and friends. Her passion is crafting - from making cards to embroidered hand and bath towels.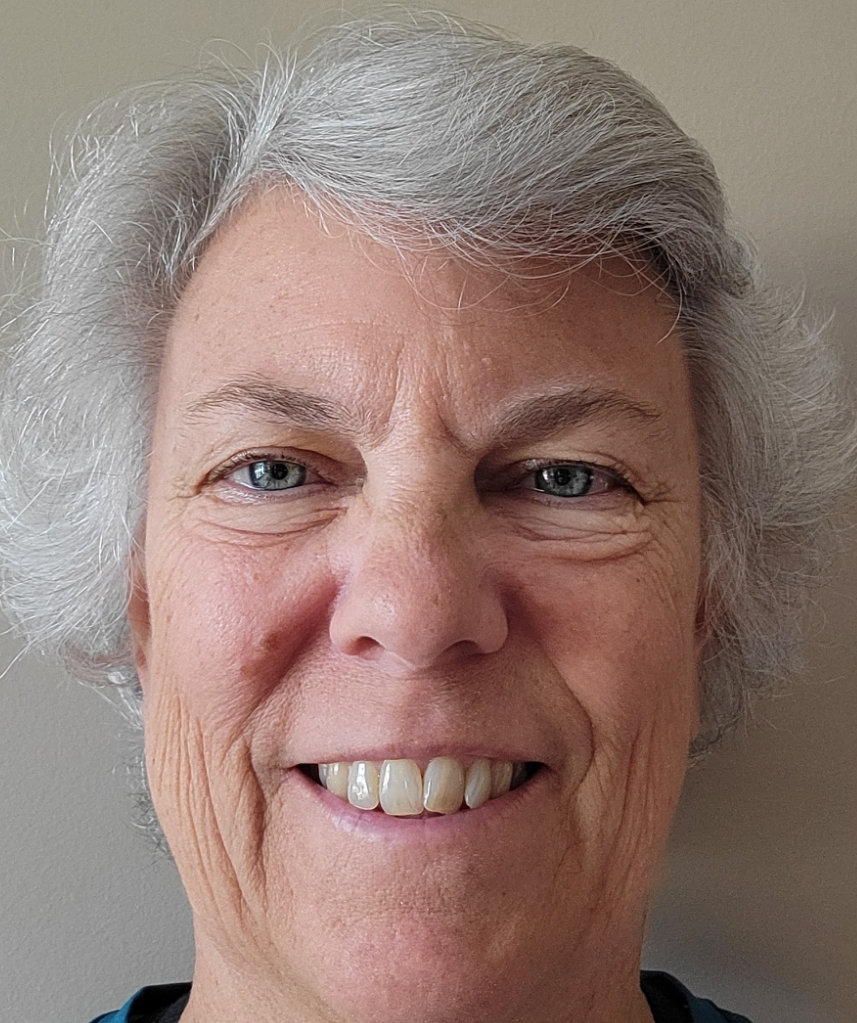 Kathy Lalicki, Bookkeeping
Kathy is the amazing "Keeper of the Quickbooks" at Manna.  Kathy is passionate about aiding with Manna's financial records and brings 35+ years' of experience in the accounting & business management profession.  Kathy loves being a part of Manna, a workplace with a larger purpose. In her free time she enjoys relaxing and spending time with her husband, kids and grandkids. She also enjoys traveling.
Dominique Munday, Digital Marketing
Dominique graduated from Georgia Gwinnett College (GGC) with a Bachelor of Business Administration Degree with a concentration in Marketing in 2012. She holds a wide knowledge of Marketing skills from working in various industries including Automotive, Fire Protection and Construction. She has worked for Fortune 500 companies to mom-and-pop marketing agencies, and everything in between. But, her true love is helping others and non-profits. She was introduced to Manna by a friend who received treatment for her eating disorder. So, it's no wonder why Manna is so dear to her heart. She knows firsthand the goodness they do. Dominique and her husband reside in Commerce, Georgia with their 3 daughters. In her free time, she enjoys cheering on her girls at the softball fields, cheering on the Dawgs, cooking, being by any kind of body of water, and spending as much time as possible with family and friends.
Trena Myers, Director of Corporate Relationships
Trena J Myers has over 20+ years of professional experience in college admissions, recruiting, marketing and training, and has developed a comprehensive career in leading recruitment, marketing and training initiatives. Being a tool for the greater good is important to her. Trena's diverse experience and in field expertise in recruitment and selection, media planning and analysis, project management, workflow optimization, health coaching and marketing trends analysis have allowed her great career growth. She is a creative problem solver with sharp organizational skills, careful attention to detail, and has the ability to work with speed and accuracy. 
She has been a sought after speaker and has graced the stage for national organizations and conferences such as Old Premeds, the National Association of Advisors for the Health Professions, Georgia HOSA (which is the largest organization in the World) and the Association of Family Medicine Administration, as well as numerous colleges and universities across the US.
Trena is a Western Illinois graduate. She continued her education with Colorado Tech University with a MBA in marketing and pursued post graduate work in Health Education and Promotion with the focus on community assessments. Lastly, she completed Emory University's Health Coaching program. She is a 2014 Gwinnett Neighborhood Leadership Institute Graduate. She has published several books, has provided countless graphic designs for individuals around the globe and has been featured in an international art magazine for her artwork. Trena is an award winning ArtPrize artist with a design depicting the stigma of homelessness and rare diseases.
Trena loves to travel, kayak, and spend time with her family (5 grandchildren). 
EMAIL TRENA: trena@mannatreatment.com 
Sassy - Dr. Burnett's Assistant
Meet our CEP: Chief Executive Paw-ficer (when life gets Ruff!)